Join Clery Center for these events celebrating the 50th anniversary of Title IX!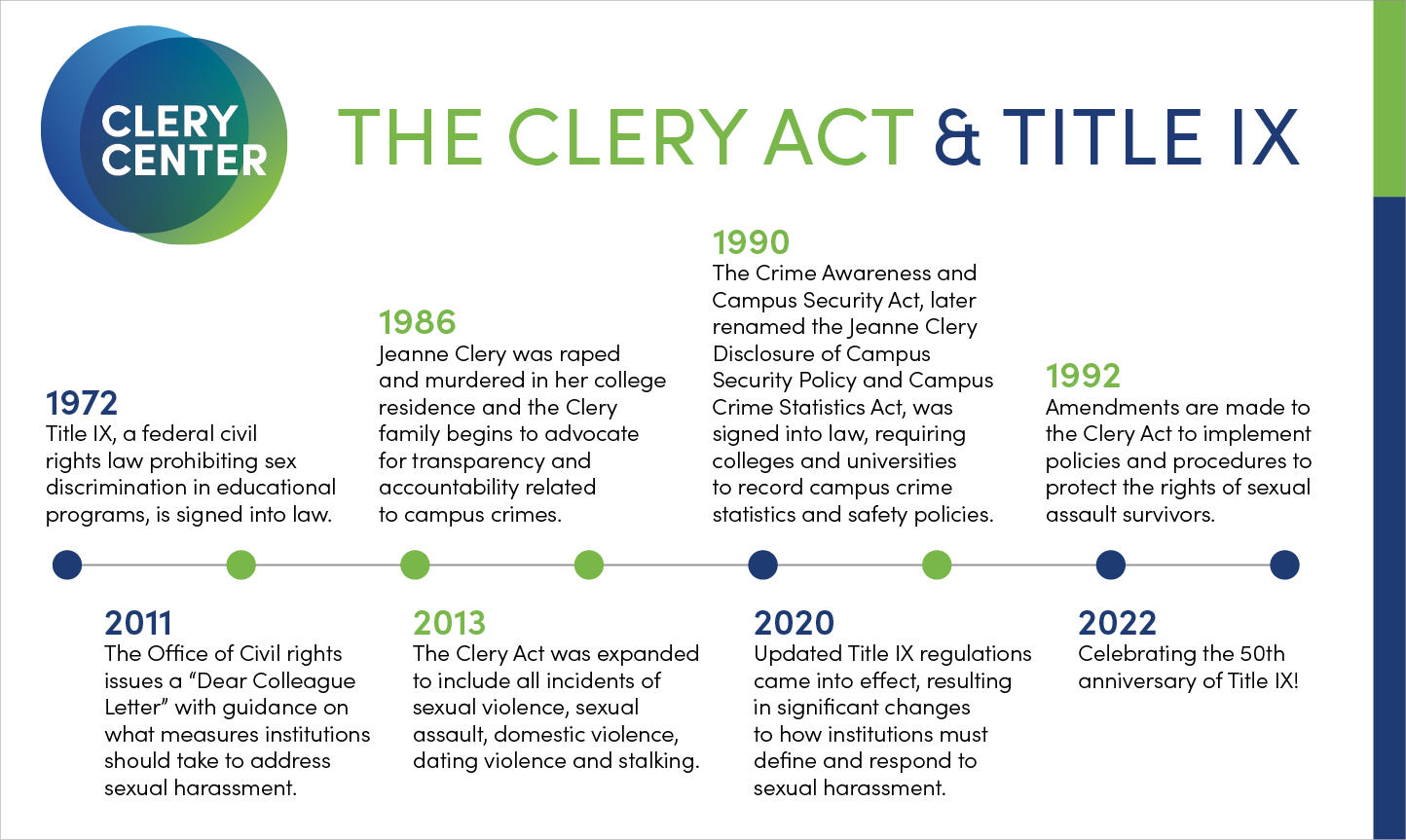 (Click the image to view the timeline larger)   
Title IX & the Clery Act work together to improve the prevention of and response to crimes committed on college campuses. Join us for several events exploring the intersection between these revolutionary laws and recognizing their impact.
---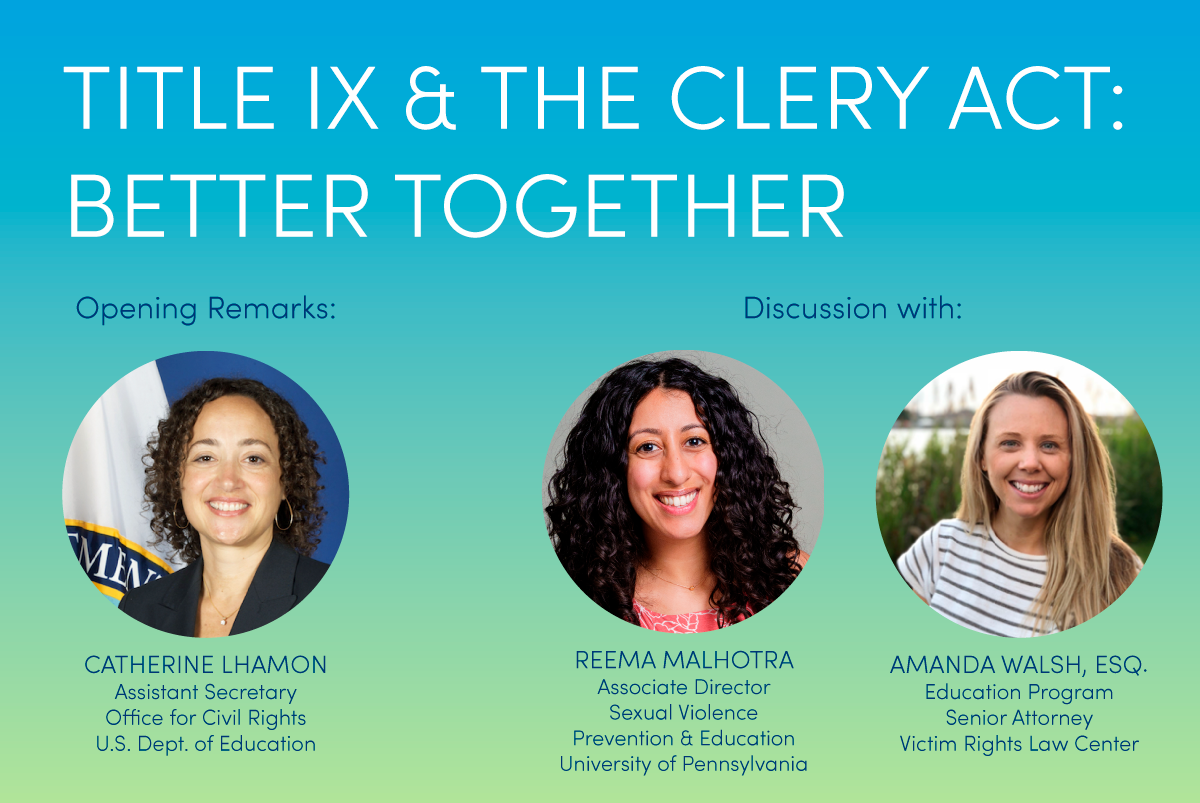 Title IX & the Clery Act: Better Together
May 25, 3:00 – 4:00 PM ET (Virtual) 
Free and open to the public
June 2022 marks the 50th anniversary of the passage of Title IX, the revolutionary civil rights law that requires all federally funded educational institutions to prohibit discrimination based on sex. Eighteen years later the Clery Act was passed, setting the framework for increased transparency and accountability related to crimes on campus. Join us in discussion with national experts as we celebrate the partnership of these complementary laws and the collaborative work that has been done to make campuses safer. 
---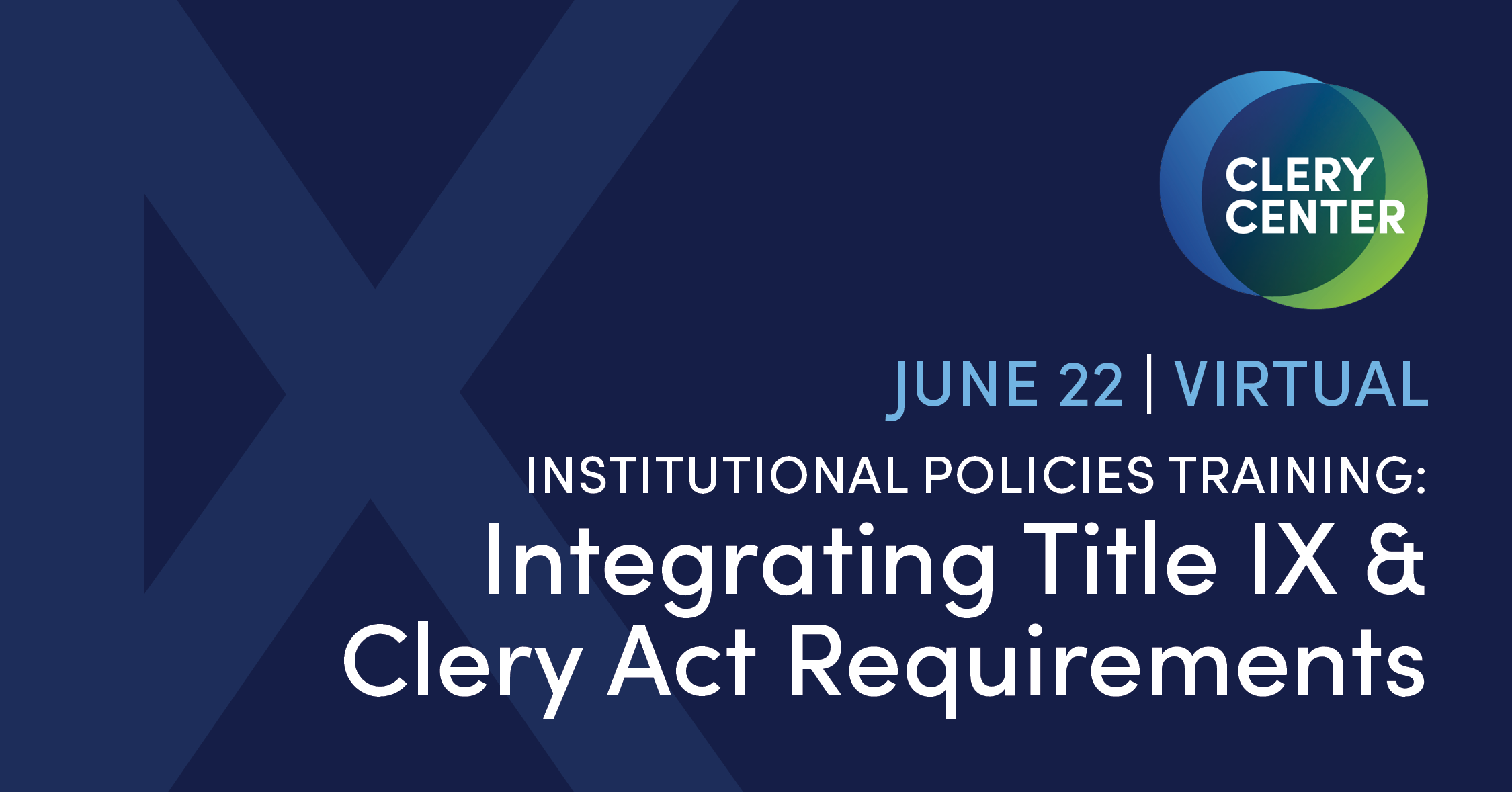 Institutional Policies Training: Integrating Title IX & Clery Act Requirements
June 22, 1:00 PM ET (Virtual)
Clery Center is excited to launch a new virtual training for colleges and universities on drafting a policy that integrates Clery Act and Title IX requirements for response and disciplinary procedures.The training will communicate the relationship between policy statements in the ASR, underlying, current institutional policies to support those statements, day to day practice and federal requirements of both laws.
---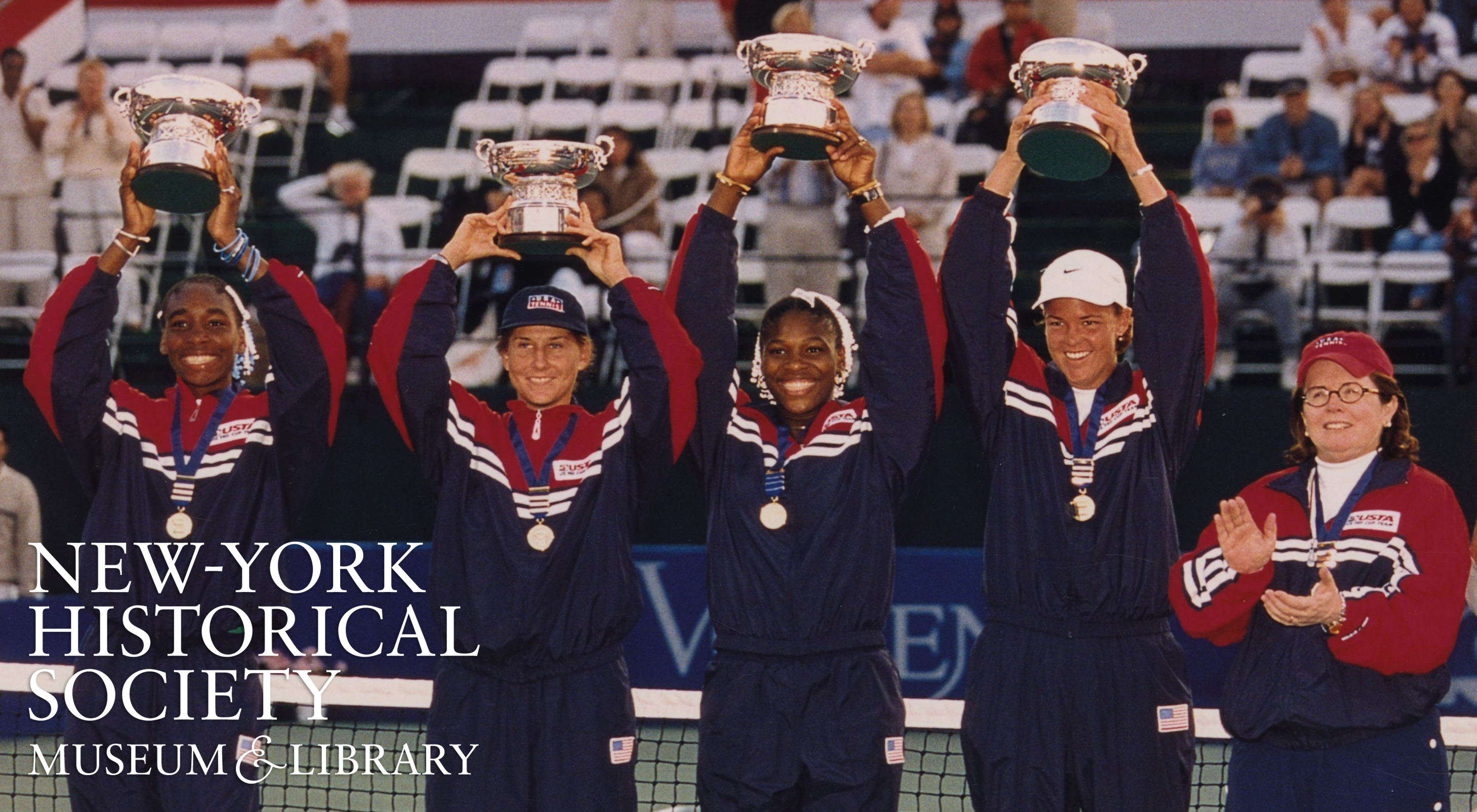 Title IX: Activism On and Off the Field
May 13 – September 4, 2022
Clery Center has partnered with the New-York Historical Society's Center for Women's History for their new exhibition honoring 50 years of Title IX. The exhibition highlights the impact of Title IX in increasing safety and equity on college campuses and spotlights pivotal moments, including the passing of the Clery Act in 1990. It includes archival items from Clery Center and photographs from the Clery family.
---
Understanding Title IX 

and its intersection with the Clery Act

Title IX is a groundbreaking civil rights law that states: No person in the United States shall, on the basis of sex, be excluded from participation in, be denied the benefits of, or be subjected to discrimination under any education program or activity receiving Federal financial assistance.

There is significant overlap between Title IX requirements and the Clery Act and we have several resources, including a video training series, that highlight those intersections.