About us:
Our mission: Working together with college and university communities to create safer campuses. When institutions of higher education seek guidance on campus safety regulation, they turn to Clery Center.
We are a national nonprofit dedicated to helping college and university officials meet the standards of the Jeanne Clery Act. By equipping professionals with the training and resources they need to understand compliance requirements, we strive to make campus safety a universal reality.
---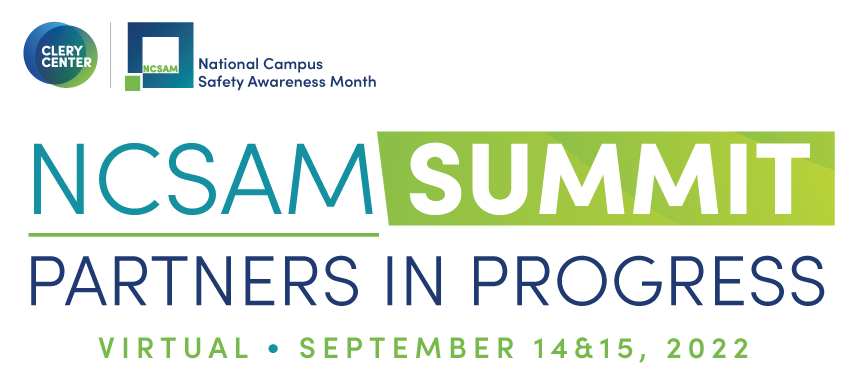 Register Now for the 2022 National Campus Safety Awareness Month Virtual Summit!
Clery Center's 2022 NCSAM Summit will bring together campus safety practitioners and higher education leaders from around the country to address current campus safety challenges and explore relevant, actionable, and scalable strategies for the future. This two-day virtual micro-summit offers unique perspective panels, cutting-edge conversations, and networking opportunities for individuals looking to take their professional development to the next level.